Beads & Baubles #2
Workshop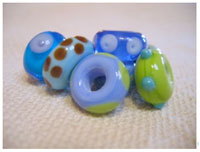 We will be continuing our learning the basics of making glass beads and work towards several types of surface decoration. Dots, bubbles, swirls raked hearts, reduction frit and encased designs will be highlighted.
This class will be customized to suit the needs of the participants. Beginners are welcome in this class. Students with some experience will advance their skills and become more comfortable on the torch.
Workshop Day
Date
Location
Facilitator
Saturday
Jan. 7th, 2017
9:30am to 5:00pm
Al & Joans Hot Shop, Shields SK., (south of Saskatoon)
Yvonne Kurpjuweit
Workshop Total Cost:
Glass Guild Members - $150.00
Non members (includes 2016-17 Guild Memberhip) - $195.00
Workshop is limited to 6 participants.
Registration form and the workshop cost is required for registration.
Cheques should be payable to the Saskatoon Glassworkers' Guild.
Submit completed form and cheque before December 3, 2016 to:
Yvonne Kurpjuweit
205 Rossmo Rd.
Saskatoon, SK, S7N 2W3
Download: Beads & Baubles #2 registration form
Workshop Materials List
Class includes glass rods, glasses, mandrels, tungsten pick, marvers, shapers, bead release, and frit.
Each participants needs to:
Wear cotton or other non-flammable clothing with short sleeves or sleeves that can be rolled up or be tight to your wrists.
Wear leather shoes or work boots, no sandals or cotton shoes.
Lunch - will be a potluck affair so please bring something to share as well as anything special you wish to drink.
Coffee will be available.
Facilitator - Yvonne Kurpjuweit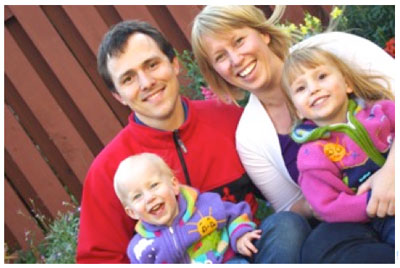 I started making beads twenty years ago. I began making polymer clay beads and jewelry and selling them at church sales and the fringe. I was always fascinated with glass and wanted to make glass beads but my parents would not allow the endeavour.
I worked in polymer clay until I was 25. On a trip back from Australia my husband Michael and I stopped in at Pacific Art glass in LA and my glass beading career began. I purchased a torch, hoses, tools, a book and packed it all in my luggage back home to Lloydminster. An oilfield supply company hooked me up with oxygen tanks and a ventilation system. Michael lent me a portion of the garage and at the end of January I dressed up in my ski pants and touque and began making beads. It took 6 months to make anything that I was happy with. I followed along with the book and made one bead at a time. We took a vacation to Venice, where I was inspired by the artists in Murano. I also took a workshop with Margaret Zintzer in Tucson, AZ. My style has evolved over time and at the moment I am very interested in reduction frits and mastering encasing. My beading happens at a much slower pace now that I have 2 small children, but I enjoy the time I get on the torch.