Painting & Powders Workshop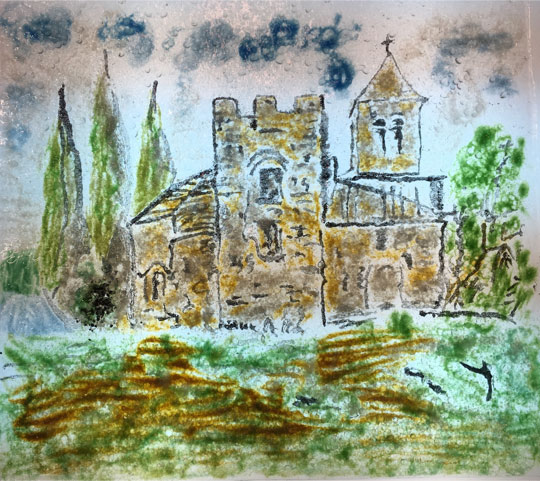 We will create a scene or landscape tracing the outline in paint, and then coloring in with powders and frits on a single layer of glass.

We can add as much texture and color to the piece as desired. There is more opportunity for light to enhance your piece using this method. Framing options are also simplified. Various firing schedules will be presented and discussed.

We will also discuss and demo using an iPad app and pencil to enhance our personal sketches or photos to use in this technique or any other of your favorite glass-making techniques. Its easy and intuitive.

You will take away a 8"x 8" finished piece, ready to frame!
Workshop Day
Date
Location
Facilitator
Saturday
March. 10th, 2018
9:30am to 3:30pm
Al & Joans Hot Shop, Shields SK., (south of Saskatoon)
Toby Coté
Workshop level:
Beginner
Workshop Total Cost:
Glass Guild Members - $120.00
Non members (includes 2017-18 Guild Memberhip) - $165.00
Workshop is limited to 6 participants.
Registration form and the workshop cost is required for registration.
Cheques should be payable to the Saskatoon Glassworkers' Guild.
Submit completed form and cheque before February 5th, 2018 to:
Yvonne Kurpjuweit
205 Rossmo Rd.
Saskatoon, SK, S7N 2W3
Download: Painting & powders workshop registration form
Workshop Materials List
Class includes:
Materials - 8"x 8" glass panel, compatable frits, glass paint and binders.
Shared tools - mixing pallet, Pallet knife, brush(es), powder placing tools
PPE - dust mask
Panel firing
Each participants needs to bring:
Glass cutting tools (cutter, grozier, runners, etc. If you have them).
Your favorite glass cutter
Safty glasses
running pliers
Lunch - will be a potluck affair so please bring something to share as well as anything special you wish to drink. We have access to a stove at the hot shop if we need to heat things up.
Coffee will be available.
Facilitator - Todd Hiebert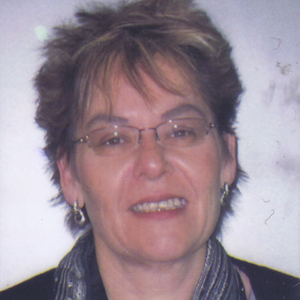 I started working in stained glass in 2000 primarily in copper foil and traditional leaded pieces as well as fusing. I enjoy exploring new techniques as well as honing my knowledge of traditional methods. I was first drawn to the craft by the properties exhibited by glass. The light, the texture and the reflective qualities add expression and vitality to a creative vision, inspiring flow from a design to a finished piece. Working in Glass gives one the ability to express an artistic vision in a myriad of ways. I am a member of the Saskatoon Glassworkers' Guild as well as a juried member of the Saskatchewan Craft Council and reside in Saskatoon, Saskatchewan.