Sandblasting Workshop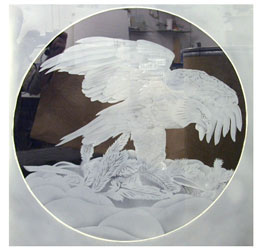 Harvey Heshka will be teaching students the art of sandblasting. Students will be creating a sandblasted picture using sandblast resist. It will be mounted on a thick glass base.
No experience is necessary and beginners are welcome. Students that have experience will be encouraged to take on a more challenging project.
A handout will be supplied, which we will review, discuss and have a Q/A during the workshop.
Workshop Day
Date
Location
Facilitator
Saturday
Sept. 17th, 2016
9:00am to 4:30pm
Al & Joans Hot Shop, Shields SK., (south of Saskatoon)
Harvey Heshka
Workshop Total Cost:
Glass Guild Members - $70.00
Non members (includes 2016-17 Guild Memberhip) -$115.00
Workshop is limited to 6 participants.
Registration form and the workshop cost is required for registration.
Cheques should be payable to the Saskatoon Glassworkers' Guild.
Submit completed form and cheque before August 24th, 2016 to:
Yvonne Kurpjuweit
205 Rossmo Rd.
Saskatoon, SK, S7N 2W3
Download: sandblasting workshop registration form
Workshop Materials List
Class includes glass, resist. and masking tape.
Each participants needs to bring along:
Glass cutting tools (cutter, grozier, runners, etc. If you have them).
Xacto knife for cutting resist.
Safty glasses
Paper towles
Glass Cleaner
Your favorite pictures.
Lunch - will be a potluck affair so please bring something to share as well as anything special you wish to drink.
Coffee will be available.
Facilitator - Harvey Heshka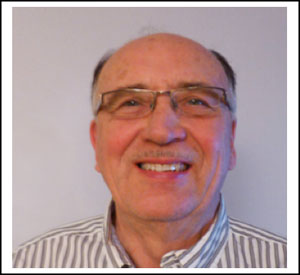 Having spent my childhood on a scenic farming community in rural Saskatchewan, many of my sand etched or carved glass and stained glass pieces depict nature at its best. I draw inspiration from the old stained glass windows in many of the area's churches. I have always had an interest in art, and took up sketching and oil painting in the early 1970's to recreate the scenes of my youth. I became interested in stained glass after visiting several glass and craft shows depicting glass works.

In the past several years I have been fortunate to commission work in stained glass panels, religious windows, and various sand etching & carving projects. The challenges of repairing old stained glass windows have opened up some new dimensions in window construction. I'm presently exploring new possibilities with sand etching & carving.

I enjoy challenging myself to create new ideas and to capture artistic images and expressions through glass, … 'inspiration is everywhere and the possibilities are endless'.